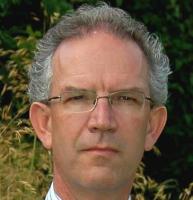 The Society of Petroleum Engineers (SPE) Aberdeen has added a brand new UK-first event to its 2014-15 session, specifically targeted to the oil and gas drilling sector.
'Drilling Automation – do I need some too?' is a full day event which will take place on 2 October at Aberdeen Exhibition and Conference Centre. The event is expected to attract around 100 experts – both SPE members and non-members - working across all offshore drilling disciplines.
The seminar will look at how automation may be the solution that the oil and gas industry needs to optimise production and extend the economic lives of brownfield sites. Progress to date will be a key focus, before turning to the skills that are needed for continuous development of the drilling industry amongst other factors which will impact its future.
The keynote address will come from Oil & Gas UK's Technology Consultant, Dr. Andy Leonard, who spent 30 years working in the upstream sector and most recently held the position of Vice President BP Cambridge. He is an honorary professor of geology at the University of Aberdeen and currently consults within the oil and gas sector, focusing on geology, reservoir development and management and technology leadership.