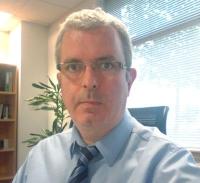 An engineering expert is set to talk at a Society of Petroleum Engineers' (SPE) Aberdeen Section presentation this month, discussing the challenges associated with the analysis and design of offshore engineering equipment.
Offshore marine equipment can be physically complex, expensive, safety critical and required to operate in harsh environments. This means that regulations for design and manufacturing processes can differ based on a number of factors, including project complexity and environment.
Dr. John White, technical director at Prospect Flow Solutions, has more than 15 years of professional engineering experience in the automotive and oil and gas sectors and will present at the SPE Aberdeen event on 26 March.