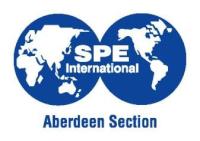 The Society of Petroleum Engineers (SPE) announced its 2016 Annual Technical Conference and Exhibition (ATCE) will be held in Dubai 26–28 September at the Dubai World Trade Centre. This will be the first time that SPE's most prestigious conference will be held in the Middle East.
"SPE's membership is dispersed globally. More than 11,000 of our professional members and 2,200 of our student members reside in the Middle East," said Jeff Spath, 2014 SPE President. "Dubai's position as the crossroads of east and west make it an ideal meeting point for our global industry."
ATCE brings together emerging technologies, state-of-the art innovation, leading-edge companies and organizations with an anticipated 10,000 attending engineers, scientists, managers, and executives connecting on technical topics and for networking opportunities.