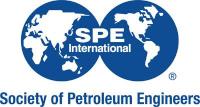 SPE was awarded the 2015 Getenergy Awards' Special Association Award celebrating excellence in education and training for the global oil and gas industry. The Special Association Award recognizes SPE's contribution to advancing education and training with the development and implementation of its Competency Management Tool (CMT).
SPE's Global Training Committee, in cooperation with International Human Resource Development Corporation (IHRDC), launched its skilled training and development program by creating a new set of competency models for specific jobs in the oil and gas industry. The online CMT allows SPE members to assess their current professional capabilities in 22 key exploration and production job roles. Use of the CMT is free for SPE members to help them understand the education and development needs for their desired career path as well as assess how their current skills compare with those required. The industry now has a tool, a process, and a set of resources that supports SPE's mission to provide opportunities for professionals to enhance their technical and professional competence, and also provides a broad set of competency models to help guide professional development.
Getenergy is a global education and training resource for the oil and gas industry that is a privately held organization that brings together providers of education and training (universities, colleges, and private providers) with international oil and gas companies, governments, and service providers. The group addresses critical global issues such as competency, deliverability, and access in adult continuing education and workforce development.