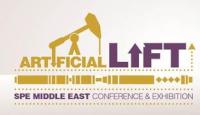 Organised by the Society of Petroleum Engineers, the second edition of the SPE Middle East Artificial Lift Conference and Exhibition will take place 26–27 November 2014, at the Diplomat Radisson Blu Hotel, in Manama, Bahrain. The event is held under the patronage of H.E. Shaikh Ahmed Bin Mohammed Al Khalifa, Minister of Finance and the Minister in Charge of Oil & Gas Affairs, Chairman of the National Oil and Gas Authority, Bahrain.
The event will gather artificial lift experts who will explore previously presented information as well as capture new experiences, bringing together the best from artificial lift events and making it available to industry professionals in the region.
The opening ceremony of the conference will feature welcome remarks by H.E. Shaikh Ahmed Bin Mohammed Al Khalifa; Jamal A. Alkhonaifer, Conference Chairman; and Fareed Abdulla, SPE Middle East Regional Director.