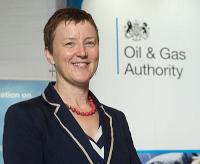 Organised by the Society of Petroleum Engineers Aberdeen Section (SPE), Seismic 2017 will take place on the 11th of May at Aker Solutions' Dyce premises, and will feature presentations focusing exclusively on seismic acquisition, processing and interpretation.
The first conference of its kind in Aberdeen, it addresses a need within the industry to give delegates the opportunity to hear from high profile speakers on the entire spectrum of seismic, covering seismic technology, exploration, development and production, throughout the lifecycle of the asset. Normally designated as an add-on element within other conference presentations in the industry, Seismic gives the unique chance for speakers to go into more detail on the topics involved, and provide a high quality training and development opportunity for delegates.
Like many not-for-profit conferences, Seismic depends on the support of the industry and Centrica, Shell and Oil & Gas Authority (OGA) have all partnered with the conference to not only provide their financial support, but also drive this unique conference forward.
Brenda Wyllie, Northern North Sea and West of Shetland Area Manager for OGA, is Vice-Chair of SPE Aberdeen and knows the importance of industry backing, having been part of the organisation of successful industry conferences in previous years: "We are in the unique position of offering a specialised conference, directly targeted at those interested in seismic, the first time this has taken place in Aberdeen. The topic often becomes part of other more broad presentations at many conferences, but we are delighted that, at Seismic, our delegates will be able to explore the topics fully and gain valuable insight into all things seismic."
"With previous conferences I have been involved in, it is always encouraging to see a mixture of operators and service companies delivering presentations on a variety of topics. It is with the support of all areas of the industry that we can continue to provide delegates with valuable content from a range of perspectives," adds Wyllie.
The conference programme for Seismic has been announced, and is available on the SPE Aberdeen website with the full list of presentations on offer at this 1 day conference.
Featured within these speakers is operator, Apache, who will discuss an infill target type identified through the application and continuous improvement of 4D seismic at their Forties Field, the largest field in the North Sea.
Dave Monk, Director of Geophysics at Apache, comments, "Seismic2017 will be a great opportunity to showcase the impact of new seismic technology on exploration and development projects in the North Sea. At a time when the seismic industry is still reeling from the downturn in the oil price, it is critical that operators understand how seismic methods have changed. Seismic data is perhaps even more critical than it has been in the past, and new technology is not only leading to better understanding of reservoirs, but is also enabling significant improvement in cost efficiency."
Places are available for Seismic 2017 through SPE Aberdeen's website. For more information, contact SPE through aberdeen.events@spe-uk.org.