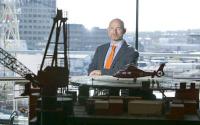 The Society of Petroleum Engineers (SPE) will host a world-first event next month which will highlight workplace discriminatory issues within the oil and gas industry.
'Breaking the Cycle of Discrimination - Workplace Challenges in the Oil and Gas Industry' will feature a keynote address from the Scottish Minister for Energy, Fergus Ewing MSP, from the Director of Skills Development Scotland, Mike Duncan, followed by speakers from a number of major operating companies, service companies and industry bodies including Shell, ConocoPhillips, Total, Schlumberger, Halliburton, Baker Hughes, Decom North Sea and Oil & Gas UK.
The workshop will raise critical diversity and discrimination issues in the oil and gas industry worldwide, highlighting the realities of workplace interaction, team dynamics and recruitment, with special emphasis on real case studies. Groundbreaking research data made available by BP, Petronas, Total, Statoil and Schlumberger, solely to be presented during this International Workshop, is going to form the basis of the presentation from Dr. Eve Sprunt, the First Vice President of the Society of Exploration Geophysicists (US). Dr. Sprunt was the third and last female to hold the position of President of the SPE International.