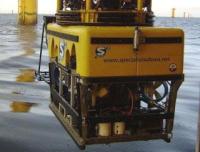 Blair Nimmo and Geoff Jacobs of KPMG LLP were appointed as Joint Administrators of Specialist Subsea Services Limited (S3) on 25th February 2015.
The business has been trading since 2007 and was acquired by the Reef Group in 2009.
S3 operated from leasehold premises in Aberdeen and specialised in remotely operated underwater vehicles (ROVs), offshore survey, geotechnical and subsea intervention, including vessel operations.
The Company had recently undertaken the charter of an offshore support vessel, the EDT Hercules and acquired two new ROV systems and related equipment. The expansion significantly increased the Company's fixed cost base which, due to insufficient work levels, became difficult to service resulting in cash flow difficulties. Management had been seeking new investment and were progressing a restructuring exercise.