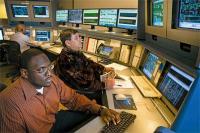 Spectra Energy Corp says that shareholders have elected Miranda C. Hubbs as a new member of its board of directors.
'As we continue to execute on our plan to secure $35 billion of capital expansion projects throughout North America by the end of this decade, we welcome Miranda's extensive financial and energy expertise. As a former asset manager and energy analyst, she will be a valuable addition and will complement our board's wealth of skills and insights,' said Greg Ebel, chairman of the board of Spectra Energy.
Hubbs is a former executive vice president and managing director of McLean Budden, one of Canada's largest institutional asset managers, with more than $30 billion in assets under management prior to its 2011 sale to Sun Life Financial.