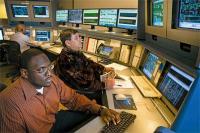 Spectra Energy and Spectra Energy Partners plans to expand natural gas pipeline capacity into the New England Market to meet critical demand for reliable electric power generation.
These plans for expansion of the Algonquin and Maritimes pipeline systems are in response to the New England governors' recent initiative on new energy infrastructure and in anticipation of a Request for Proposal to be initiated by The New England States Committee on Electricity (NESCOE).
This expansion, as outlined in a June 27 letter to NESCOE, would create up to 1 Bcf/day in capacity, and is in addition to Spectra Energy's previously announced Algonquin Incremental Market (AIM) and Atlantic Bridge projects. The project in-service date is dependent upon the timing of NESCOE's process.