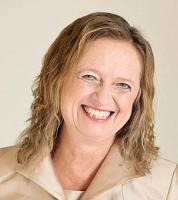 Speedcast International Limited, the world's most trusted provider of highly reliable, fully managed, remote communication and IT solutions, has announced that satellite industry veteran Toni Lee Rudnicki has joined the company in the newly created role of vice president of global marketing. A highly accomplished senior level marketing executive, Rudnicki has successfully defined and implemented marketing and branding strategies for both private and public companies. The appointment of Rudnicki is the latest step in Speedcast's effort to strengthen its leadership team as it capitalises on the growing demand for high quality, always available global communications.
"As we rapidly pursue the transformation of Speedcast's business, we recognise the need to place more focus and energy on our marketing efforts," says Pierre-Jean Beylier, CEO, Speedcast. "We are excited that top talent in the industry wants to join Speedcast. Toni Lee brings an impressive blend of both strategic and tactical marketing expertise, and we are delighted to have her on board at such an exciting and pivotal time for the company."
"Speedcast is well positioned to innovate and continue to grow by serving its global customers and I am thrilled to be part of the Speedcast team at such a defining time for the company, as well as the industry", says Rudnicki.
Previously, Rudnicki served as the chief marketing officer for iDirect where she drove the transformation of iDirect into a leading brand within the satellite industry. Just prior to joining Speedcast, Rudnicki had been responsible for marketing and business development for the Agilis Business Unit of ST Engineering in Singapore.
In her position as vice president of global marketing, Rudnicki will be responsible for all global marketing activities including branding, messaging, strategic marketing, vertical marketing, analyst relations, advertising, public relations, alliance marketing and marketing communications.