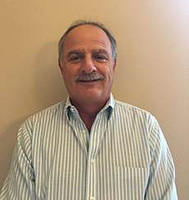 Speedcast International Limited, the world's trusted provider of highly reliable, fully managed, remote communication and IT solutions, has announced the appointment of John Truschinger as Chief Information Officer (CIO), reporting to CEO Pierre-Jean Beylier.
Truschinger is a veteran of the US Marine Corps where he served as a sergeant until being honorably discharged in 1981. He has 35 years' experience working in IT and supply chain, and most recently held the position of SVP and CIO for Transocean until 2015. Over the past two years Truschinger has worked as a private consultant, providing IT, executive coaching and team-building related services to corporations. As Speedcast's CIO, he will be based in Houston and will assume global responsibility for IT, supply chain, QHSE and facilities, which were functions previously under the COO. He will also be in charge of a new department, digital transformation, which is being created as the group intends to further enhance its customers' experience.
"I am thoroughly impressed with Speedcast's growth, leadership and overall business strategy, and am excited to join such a dynamic company where I believe I can truly make a difference," says Truschinger, CIO, Speedcast. "The company's investments in people and its core C.A.S.T. values strongly correlate to my personal ideologies, using a 'people-focused' approach to build great teams that provide great service. I think the similarities in our approaches will help us to significantly advance this organisation."
"I am excited to add John to our executive team in this new CIO role, which entails some key areas of responsibility," says PJ Beylier, CEO, Speedcast. "His expertise and leadership in developing global IT and supply chain functions will be key to the success of Speedcast's vision moving forward. In addition, John's experience as a leader in charge, among other things, of key IT and communications activities at one of the top global energy organisations will prove very valuable as Speedcast continues to build its leadership position in the energy sector."
As the organisation increases its focus in 2018 on streamlining operations and providing an exceptional customer experience, Truschinger began his role at Speedcast on Jan. 15. After the significant integration of the company's global network in 2017, Speedcast now manages the world's most robust satellite-based communications network, leveraging over 70 satellites and a wide global terrestrial network, and the industry's largest team of over 200 field engineers in 40 countries. The company strives to be a strategic business partner for its customers, supporting them wherever they operate with highly reliable communications and IT services, driving innovation and helping them transform their business through digital solutions.