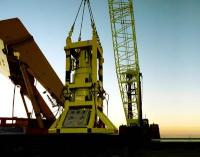 SPEX Group was presented with the Commitment to Innovative use of Research and Development Award on Thursday 26 September 2013 at the annual Northern Star Business Awards.
The winners were announced at the awards ceremony held at the Aberdeen Exhibition and Conference Centre (AECC).
The Award recognises a company that has demonstrated an innovative use of Research and Development (R&D) to create commercial growth and gain competitive advantage.
This follows SPEX recent success at the National PwC / HSBC Private Business Awards 2013, where the company won the Technology Innovation of the Year Award, recognising the research and investment from the firm in developing new technologies including the Emergency Severance Tool (EST).