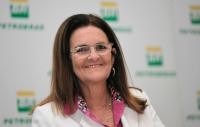 The President and CEO of the state controlled  Petrobras, Maria das Graças Foster, with astonishing frankness that startled the market, said on 5 January, that the company, the largest in Brazil and the largest company in Latin America said that , '' Petrobras will have a worse year in 2013 than 2012'' since persist problems that toppled the net profit of the company in 2012 to the lowest level in eight years.
Full-year 2012 profit of 21.2 billion reais was 36% less than in 2011, owing to soaring costs and a second-quarter loss, the company's first in 13 years.Rising costs prevented Petrobras from taking advantage of soaring Brazilian fuels demand and the government's approval of gasoline and diesel-fuel price increases in June and July.
On the other hand Petrobras  said on February 4, that fourth-quarter net profit rose 53% from a year earlier as unexpected financial gains made up for rising operational costs.Consolidated net income attributable to shareholders was 7.75 billion reais ($3.89 billion) in the three months ending 31 December, the Rio de Janeiro-based company said in a filing with Brazil's CVM securities regulator.
Petrobras president very pessimistic about company's performance this year
"2013 Will be a year very difficult, more difficult than 2012, because we will have to halt production on several platforms for maintenance and, at the same time, obtain resources for increasing investment," Foster said at a press conference in which said the disappointing results reported the day before.
"2013 Will be a year very difficult, more difficult than 2012, because we will have to halt production on several platforms for maintenance and, at the same time, obtain resources for increasing investment," Foster said
The net benefit of Petrobras in 2012 added 21.182 million reais ($10.617 million) , which represented a fall of 36% over the previous year and the worst result since 2005.
The production of crude oil from the company in Brazil, also was reduced by 2% over 2011 and stood at 1.98 million barrels per day on average. According to her, it is possible there will be a decline of up to 2% in production during the first quarter. She also reported that Petrobras' production was only expected to begin to rise as of the second quarter. With the startup of six production units this year, the company is forecasting that production will remain at the same levels observed in 2012.
"It is going to be a difficult year for production. We will not be in a position to make production increases because it is not physically possible, stated Foster.
Graças Foster once again demonstrated concern regarding the differences between the prices of oil products in the domestic market compared to overseas markets. "The adjustments that we have obtained for diesel and gasoline fuels will not be sufficient to equalize the prices," she declared. Foster attributed the fall of earnings to the unevenness of the domestic fuel prices to the outside, to the appreciation of the dollar in recent months of 2012--which urged the imports and the debt of the company - and the increase in imports of derivatives to meet growing domestic demand and a lower production in Brazil.
In addition, the Executive said that the drop in production was due to the necessary suspension of work for maintenance platforms and the suspension of operations by a spill in the campo de Frade, operated by Chevron but in which Petrobras has participation.
The net benefit of Petrobras in 2012 added 21.182 million reais ($10.617 million) , which represented a fall of 36% over the previous year and the worst result since 2005.
According to the President of the company, these problems will be held in 2013, but can be overcome with the entry into operation in the second half of six new production platforms. Despite this, the company expects the average oil production in Brazil remain practically stable with respect to 2012 or, even, that up to fall by 2%."There are several platforms that have to be necessarily stopped for maintenance in the coming months. That is essential. But in the second half we will have a recovery,"said. The Executive also admitted that the liquid debt of the company, which jumped by 43% up to 147.817 billion reais ($73.908,5 billion), in 2012 also will remain high in 2013 since the company needs to maintain its catchments to ensure the scheduled investments.
After completion in 2012 investment record by 84.137 billion reais ($42.068,5 billion) , Petrobras plans to raise investments in 2013 to 97,700 million reais ($48.850 million). "So we have to capture this year about 20 billion reais (about 10 billion dollars), almost the same level as last year," he said. The need to raise the catchments and debt in moments in which the company generates fewer surplus resources by the fall of profits also threat the risk rating that they give international agencies to the company, admitted Foster. According to Foster, risk agencies have noted that, with the arrival of six new marine exploitation platforms, Petrobras will have laid the groundwork to begin to raise its production significantly. "Nobody can put in doubt that Petrobras will double in size in a decade. In 2020 we will produce 4.2 million barrels of oil daily in Brazil compared to 1.98 million last year",she said.
Multi billion dollar divestment plan
Petrobras, is  making progress on potential $14 billion  asset sales in the short and medium term, Chief Financial Officer Almir Barbassa said in a press conference.
The $14 billion divestment plan  is to access resources without a capitalization. Barbassa said that the company had already boosted cash by 5.8 billion Brazilian reais ($2.86 billion) by restructuring working capital. Petrobras has also reduced exposure to future exploration costs by selling down stakes in blocks off the coast of Africa, he added.Foster said that in April, the company will present a list of assets for sale and that include both concessions in Brazil and abroad, mainly in the Gulf of Mexico, and in Africa, as well as refinery controlled in Pasadena (United States).
Among the variables that will be a difficult year 2013, Foster mentioned the gap between the prices of fuels in Brazil and abroad, makes with that the company paid expensive imported gasoline, which said that the company expected the Brazilian Government to reconcile these values, which would require adjustments of prices. The Executive said that resets the last year, which raised the price of gasoline in Brazil by 14.9%, were cancelled by the 6% increase in the price of the barrel on the outside and the appreciation of the dollar by 14%.
Petroleo Brasileiro SA  will open bids soon from investors competing to buy the assets of its Petrobras Argentina SA  subsidiary, according to a company official told World Oil under condition of anonymity. Petrobras, as the company is known, said last month it had put some of its Argentine assets up for sale to focus on developing Brazil's massive offshore oil fields.
Grupo Indalo, owned by Argentine businessman Cristobal Lopez, has made an offer for more than 50% of Petrobras Argentina's assets., said the official..
Officially Petrobras declined to comment on this matter..
In December, Petrobras president Foster told O Globo newspaper that the company's exploration and production assets in Argentina were a "priority" for the Brazilian company.
"Negotiations about the other activities make up part of Petrobras Argentina's divestment plan," Ms. Foster said.

Possible oil workers strike
To make matters worse, Brazilian oil workers are moving to a five-day strike at Petrobras that could interrupt oil production at the company, a union official said last week according to a report.
The strike is tentatively scheduled to start 20 February, said Joao Antonio de Moraes, general coordinator for the Brazilian Oil Workers Federation, or FUP. FUP is an umbrella union representing about two-thirds of Petrobras's 80,000 employees.
Workers are protesting Petrobras's latest profit-sharing offer, which the union contends short-changes workers to the benefit of shareholders.Workers could accept a lower slice of Petrobras's profits if the company also reduced dividends paid to shareholders, Moraes said.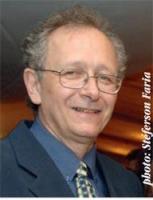 "The negotiations are very difficult" this year, the union chief added. While FUP has sought out further negotiations with Petrobras and the government, nothing has been scheduled so far, Moraes said.Petrobras said that it used the same criteria for its profit-sharing proposal as previous years.
"The company remains open to negotiations with labor groups so that all parties may come to an understanding," Petrobras said in a statement.
The broader strike would follow a 24-hour "warning" strike held on 4 January..Workers declined to change shifts at refineries and terminals, while workers at offshore platforms only performed routine duties. The strike did not aim to affect production, union officials said.But a broader strike would "certain affect oil and gas production heavily, " said FUP in a statement.