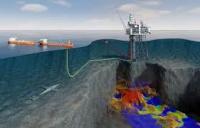 Aker Solutions secured a contract from Statoil to provide maintenance and modifications services for the Mariner oilfield development in the UK North Sea.
Aker Solutions will perform the services for the Mariner field under a five-year contract, anticipated to start in August this year. Stork will commence services in January 2015, also under a five-year term. Both contracts include two 2-year extension options.
"Mariner is the largest new offshore development in the UK in more than a decade and will lead to substantial job creation in the Aberdeen region," said David Currie, regional president for Aker Solutions in the UK. "We are delighted to take part in this important development and to build on our strong partnership with Statoil."
"Statoil UK has performed an extensive market screening during the strategy phase of this tender process and the response from the market has been very positive. We hope to build long-term, high performance relationships with our suppliers. Establishing common goals with key suppliers on safety, quality and efficiency is paramount to success for the Mariner field," says Gunnar Breivik, managing director, Statoil Production (U.K.) Limited.
The Mariner project entails investments of more than GBP 4.5 billion. The field is expected to produce for at least 30 years. The average production is estimated at around 55,000 barrels of oil per day over the plateau period. The development plan includes a production, drilling and quarters (PDQ) platform based on a steel jacket, with a floating storage unit (FSU).