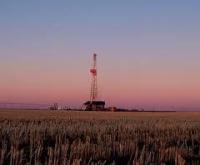 Apache Corporation has signed an agreement to sell its Australian subsidiary Apache Energy Limited to a consortium of private equity funds managed by Macquarie Capital Group Limited and Brookfield Asset Management Inc. for cash payment of $2.1 billion. The transaction is expected to close mid-year 2015 and is subject to necessary government and regulatory approvals and customary post-closing adjustments. The effective date of the sale is October 1, 2014.
Assets of Apache Energy Limited and its subsidiaries averaged production of approximately 49,000 barrels of oil equivalent per day in March. With the announcement of this sale, Apache is fully exiting its exploration and production business in Australia, but will retain its 49-percent ownership interest in fertilizer producer Yara Pilbara Holdings Pty Limited. On April 2, 2015, Apache announced the completion of sale of its Wheatstone LNG project and related oil and natural gas properties to Woodside Petroleum Limited for $2.8 billion.
The assets being acquired by the Brookfield and Macquarie Capital Consortium through the transaction include: •Apache's interest in operated gas fields of Reindeer, John Brookes and Halyard-Spar and the non-operated interest in the BHP Billiton operated Macedon field; •Apache's interest in operated oil fields at Coniston-Novara, Van Gogh and Stag and the non-operated interest in the BHP Billiton operated Pyrenees area; •interests in gas processing facilities and associated infrastructure at Devil Creek, Varanus Island and Macedon; and •all of Apache's upstream acreage in the Carnarvon, Exmouth and Canning basins along with related hydrocarbon reserves, resources and production.
Brookfield and Macquarie Capital will jointly manage and each initially hold a 50 per cent investment in the new vehicle. The business will continue to have a strong focus on developing and supporting the growth of the Western Australian domestic gas market and consistent with this, a long term gas supply agreement for the initial supply of 120 terajoules per day of natural gas, commencing in 2020 has been entered into with Alcoa of Australia. This long term contract with Alcoa will underpin the Brookfield and Macquarie Capital Consortium's commitment of future capital to the business' gas assets.