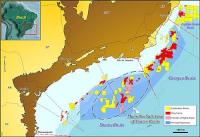 Cenpes is a world renowned research center and one of the five largest in the area of oil and gas worldwide and is a subsidiary of Petrobras. It is located in Rio de Janeiro.
In this exclusive interview with three top Cenpes officials, Luiz Augusto Petrus Levy, Cenpes general manager, André Fachetti, general manager for technological administration and Claudio Furtado, coordinator of the advanced petroleum recovery program, Scandinavian Oil-Gas Magazine discussed several cutting edge projects.
The pioneer was Schlumberger, in 2010, when its Center for Geo-engineering Research was inaugurated and has already contracted 50 Brazilian researchers. Also in the process of installation at the Park are Halliburton, Baker Hughes, FMC Technologies, Tenaris Confab and Usiminas.
Furthermore, in March, the BG Group announced that it will also invest close to USD1.5 billion in its Global Technological Center in Rio de Janeiro by 2021, and General Electric (GE) has already installed a center on land next to the Technological Park.
How much has been invested so far (USD) in building and expanding research facilities to work on and determine oil and gas production levels up to 10,15, 20 years from now?
"In 2013, USD1.132 billion was invested in research, development and innovation. In 2014,Petrobras' investment should remain at the same level as it averaged USD 1.2 billion per year from 2011 to 2013 and we expect the same in 2015. USD 300 million per year was earmarked for universities and research institutes. Petrobras aims to ensure that Brazil has world-class energy technology resources."
Could you mention the names of researchers and partner companies or universities linked to each type of project that involves developing new technologies?
"Petrobras works with a network of partners in both academia and industry. In Brazil, Petrobras has partnerships with more than 100 universities and research institutes communicating over 49 thematic networks dedicated to technology-related topics of strategic interest to all corporate areas. And is a member of the Stanford Project on Deepwater Depositional Systems (SPODDS), led by Stanford University."
"From 2006 to the end of 2014 Petrobras entered into over 300 agreements with major universities and research centers in 15 countries designed to develop knowledge, technology and generating mutual benefits."
"The CO2 Capture Project (CCP), coordinated by BP and also involving Petrobras, is focused on technologies to capture and store CO2. During the three phases of the project, launched in 2000, many technologies have been tested, including oxy-combustion applied to fluid catalytic cracking (FCC) units for transforming heavy crude into lighter oil products. This technology uses pure oxygen instead of air, to promote CO2 capture. Petrobras is leading this development work and has built and installed an oxy-combustion module in a pilot FCC plant at its Shale Industrialization Facility (known as SIX) in São Mateus do Sul."
You are using nano particles for a variety of purposes. When injected into reservoirs, for example, can certain nano particles facilitate the drainage of oil contained in rocks, thereby raising field output?
"Yes, they can. One of our lines of research is aimed at obtaining high-performance nanoparticles for advanced oil recovery."
How many and what kinds of production projects involved nano particle and what percentage increases in output have been obtained so far?
"So far nano particles have not been deployed in the field."
Will Cenpes be equipped with sensors and remotely controlled from onshore monitoring and control rooms?
"The robotic system for monitoring and inspecting offshore oil and gas production plants currently being developed by Petrobras in partnership with another operator, comprises a mobile robot carrying various sensors through the monitored environment, and using signal."
How many robots and how many monitoring and control rooms do you expect to be operating by 2020?
"At the moment, we do not know of any company that is using robots in its platform operations. Many companies and research centers around the world are developing pilot robotic systems for use in platform operations, and those at the most advanced stage are expected to come into operation in 2015."
Primary processing equipment (oil, water and gas separators) will be four times smaller thanks to technologies such as ceramic membranes and microwaves. It will be possible to locate this more compact equipment on platforms or on the seabed. Can you explain how it works?
"Petrobras has been working to develop and enhance lighter, more compact, efficient and more reliable equipment for the primary processing of oil, natural gas and produced water, based on various separation principles. These include phase segregation through gravitational, electrostatic or cyclone fields for separating liquids, absorption and adsorption for natural gas, and permeation for both liquids and gases. The aim is to bring this equipment into operation over the medium and long term."
Could you describe the separator equipment to be used in deep waters and explain the roles of ceramic membranes and microwaves in the process?
"Reducing the dimensions of process equipment means that the walls of the equipment do not need to be as thick to withstand external hydrostatic pressures in subsea applications. On platforms, studies show that the use of compact equipment for treating liquids can reduce the final weight of a platform by over 1,000 metric tons, or around 6%. However, these studies have looked at equipment at different stages of technological maturity and additional evaluations are necessary. In the treatment of produced water, ceramic membranes function as physical barriers capable of removing the main components that often make reinjection impossible, such as suspended solids, oils and greases."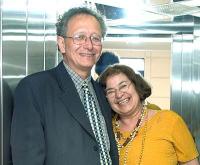 The Authors: Peter Howard Wertheim and Dayse Abrantes can be reached at: peterhw@frionline.com.br