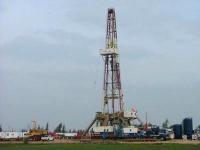 Dana Gas has signed an agreement for the North El Arish (Block 6) Concession Area, offshore the eastern Nile Delta. The 2,980 sq. km block was awarded in April 2013 as part of a competitive bidding process.
This is the Company's first offshore block in Egypt, covering water depths from 20 up to a 1000 m. Multiple play types have already been identified within the acreage and plans for the first exploration phase of four years, which has now commenced, includes seismic acquisition and the drilling of one exploration well.
The Company is also pleased to announce the award of a new Development Lease, known as Balsam which is located in the West El Manzala Concession, Nile Delta region. The lease, which is 32 sq. km brings the number of current leases to thirteen. Alongside the award of Balsam, Dana Gas has secured an 18 sq. km increase at its El Basant and Sama Development Leases in West El Manzala and West Al Qantara Concessions respectively.
These extensions bring the full extent of the Allium-1 and West Sama-1 well discoveries, made in H2 2012, within development leases awarded to Dana Gas. Dana Gas has filed development plans for these leases and the fields can be brought on-stream very rapidly given Dana Gas' comprehensive gas pipeline network and processing plants across its operating area.
Dr. Patrick Allman-Ward, Chief Executive Officer, said: "We are very pleased to have signed the North El Arish Concession Agreement. We consider this Block to be highly prospective and it forms an important part of Dana Gas' growth portfolio. Dana Gas remains fully committed to developing the natural gas industry in Egypt, and we are extremely optimistic about the future. We are continuing with constructive dialogue with the Egyptian Government in order to further reduce the outstanding receivables as soon as possible."