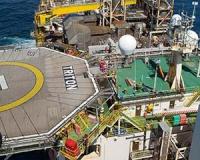 Asset Guardian Solutions Ltd (AGSL) has secured a key contract with oil and gas operator Dana Petroleum. The contract requires AGSL to implement and support Asset Guardian, a software solution that helps to secure the integrity of process software and the mission critical processes that it controls.
Single secure repository improves workflow, protects software integrity
Asset Guardian software will be installed by AGSL on Dana's Triton FPSO in the UK North Sea. By installing Asset Guardian, Dana's process-related software and data will be stored in one central repository, improving workflow and reducing risk. In the event of a system failure, Asset Guardian dramatically speeds recovery of software and data, significantly reducing the impact that such an event has on production.
Services delivered offshore
AGSL engineers have already visited Dana's offshore asset to gather existing process control software files and load this information into Asset Guardian.
In addition, AGSL is providing AGSync software, which allows data and files to be synchronised between multiple onshore and offshore locations. As a result, the integrity of information is maintained, even when communications links are disrupted.
Asset Guardian helps maintain compliance with relevant regulatory standards and government directives relating to process critical systems, such as IEC61508, 61511, ISO 9001, CPNI and HSE KP4, among others.