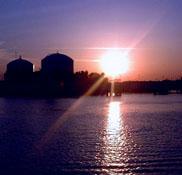 El Paso Pipeline Partners, L.P. announced that Shell US Gas & Power LLC (Shell), a Royal Dutch Shell plc subsidiary, has given notice to Elba Liquefaction Company, L.L.C. to move forward on Phase II of the jointly-owned natural gas liquefaction project at Southern LNG Company's Elba Island LNG Terminal, near Savannah, Ga. EPB's Southern Liquefaction Company unit owns 51 percent of Elba Liquefaction Company.
Capacity to be added in Phase II will range from 70 million cubic feet per day (MMcf/d) (0.5 million tonnes per year) up to 140 MMcf/d (1.0 million tonnes per year). The estimated capital expenditure of Phase II at the maximum volume of 140 MMcf/d is approximately $500 million.
Phase I of the project, consisting of six liquefaction units, will provide approximately 210 MMcf/d of export capacity. It is anticipated to be in service in late 2016 or early 2017. Phase II, covering two additional liquefaction units, has an expected in-service in 2017-2018.
If the maximum volume for Phase II is elected, the Elba liquefaction project is expected to have total capacity of approximately 350 MMcf/d (2.5 million tonnes per year) of LNG.