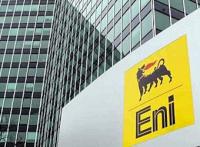 Eni S.p.A. has completed the sale of 33,124,670 ordinary shares (the "Shares') of Galp Energia SGPS S.A. (Galp), corresponding to the entire participation held by Eni and equal to approximately 4% of the share capital of Galp (the "Sale').
The aggregate consideration of the Sale amounted to approximately € 325 million at a price of € 9.81 per Share.
The accelerated bookbuilding procedure was aimed at qualified institutional investors.
The transaction will be settled on 24 November 2015 by delivery of the Shares and payment of the consideration to Eni.
The Shares were underlying its outstanding Exchangeable Bonds under which the terms of conversion are expired.
Following the completion of the Sale, Eni will not hold any participation in Galp's share capital. The entire initial 33.34% stake has been sold in several transactions starting from 2012, for a total consideration of € 3,283 million.