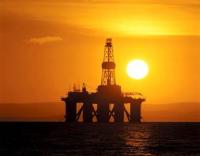 Faroe Petroleum has been awarded six new prospective exploration licences, including two operatorships, under the 2015 Norwegian APA (Awards in Pre-defined Areas) Licence Round on the Norwegian Continental Shelf.
The Company has been awarded three new licences in the Norwegian Sea area:
Licence PL836S Yoshi - Blocks 6406/2,3 below Cretaceous: Faroe (30%), Wintershall Norge AS (40% and operator), Centrica Resources (Norge) AS (30%). The Yoshi prospect sits on a partly eroded horst block located immediately to the south of the Smørbukk Sør Field, and is defined by a clear up-faulted/dip closed structure. Reservoirs are expected to be the same Middle Jurassic Ile & Tilje formation sands as present in Smørbukk Sør. The work programme consists of 3D seismic reprocessing ahead of a drill or drop decision in 2018.