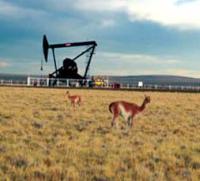 GeoPark Limited expands in Colombia through the award of a new exploratory license during the 2014 Colombia Bidding Round, carried out by the Agencia Nacional de Hidrocarburos (ANH) on July 23, 2014 in Cartagena, Colombia.
GeoPark was awarded the VIM-3 Block in the Lower Magdalena Basin, covering an area of approximately 225,000 acres. The block has an attractive oil and gas exploration potential in a large area within a proven hydrocarbon system -- surrounded by existing oil and gas fields and with sparse exploration activity carried out to date.
GeoPark's winning bid consisted of committing to a Royalty X Factor of 3% and a minimum investment program of carrying out 200 sq km of 2D seismic and drilling one exploration well, with a total estimated investment of US$22.2 million during the initial three year exploratory period. GeoPark will operate and have a 100% working interest in the block. The winning bid is subject to final signature of the contracts with the ANH, which is currently scheduled for 3Q2014.