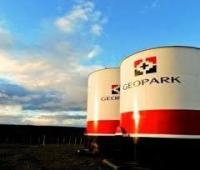 GeoPark Limited makes a new oil field discovery following the drilling of exploration well Chachalaca 1, located on the Llanos 34 Block in Colombia. GeoPark operates and has a 45% working interest in the Llanos 34 Block.
GeoPark drilled and completed the Chachalaca 1 exploratory well to a total depth of 12,270 feet. A test conducted with an electrical submersible pump in the Mirador formation, at approximately 11,606 feet, resulted in a production rate of approximately 1,100 barrels of oil per day of 30.0 degree API, with approximately 6% water cut. Further production history is required to determine stabilized flow rates of the well and the extent of the field.
GeoPark's drilling campaign restarted in June 2015 with two rigs currently operating in Colombia. As of the date of this release the Company is drilling the Jacana 1 exploration well and the Tilo 2 appraisal well, both in the Llanos 34 Block. Testing of these wells is expected to be conducted in the following weeks.
For the year 2015 the Company implemented a self-funded and flexible work program that can be adjusted to different oil price scenarios to match cash flows from operations.