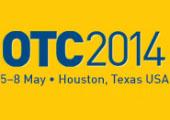 HAM-LET is pleased to exhibit its new line of flexible hoses at the 2014 Offshore Technology Conference (OTC) in Houston, Texas (booth no. 11707). In addition to the new hose line, HAM-LET will showcase its complete line-up of process valves, compression fittings, manifolds and pressure gauges.
HAM-LET's new flexible hose line includes five series of all stainless steel hose assemblies and three series of PTFE core stainless steel braided hose assemblies. These high specification hoses are typically used in industrial, process and instrumentation applications and systems. HAM-LET's hoses range in size from ¼" up to 2" I.D. and can handle working pressures up to 6,000psi (413bar).
All HAM-LET hose assemblies are fitted with HAM-LET's high quality fittings, providing maximum usability and full compliance with the highest safety levels.
Eran Pintel, Vice President of Marketing and Sales for HAM-LET, said, "Our new, expanded, flexible hose line will be well received by those working in demanding environments, who require the very best performance. Offshore conditions are, by definition, extreme and the best possible components are required. That is where our high specification hoses are particularly suited. They can handle the extreme conditions and are easy to install and to maintain. Additionally, when it comes to harsh environmental conditions, HAM-LET can tailor the right solution, such as Alloy 276 hoses, per our customers' needs".