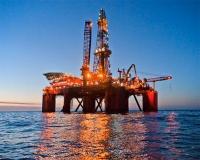 Lundin Petroleum announces that first oil from the Bøyla field has been achieved.
The Bøyla field commenced production on 19 January 2015. The Bøyla field, located on PL340 in the Norwegian sector of the North Sea, is a subsea tie-back to the Alvheim field where Lundin Petroleum has a 15 percent non-operated interest.
The Bøyla field is estimated to contain gross reserves of 23 million barrels of oil equivalents and is expected to produce at a gross peak rate of approximately 20,000 barrels of oil equivalent per day (boepd) once the second production well has been completed, although the plateau rate is expected to be somewhat lower. The drilling operations on the second production well were suspended in late 2014 and the Transocean Winner semi-submersible rig will return to complete the well during the second quarter of 2015 with startup of this well expected by mid-year 2015.
The production facility for the Bøyla field is the Alvheim FPSO which is owned by the Alvheim field partners. In addition to the Alvheim and Bøyla fields, the Volund and Vilje fields are also producing to the Alvheim FPSO.