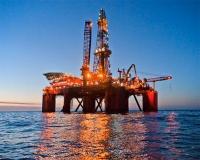 Lundin Petroleum, through its wholly owned subsidiary Lundin Norway AS, announce that drilling of appraisal well 7120/1-4s in PL492 has commenced. The well will appraise the hydrocarbon potential of the Gohta discovery in PL 492, which is located 155 km northwest of the Norwegian coast (189 km northwest of Hammerfest) and 5.7 km northwest of the original Gohta discovery well.
The main objective of well 7120/1-4s is to test the reservoir properties and hydrocarbon potential of the Permian carbonates in the Gohta karst Røye formation and the overlying Kobbe formation sandstones.
The Gotha discovery well 7120/1-3 was completed in October 2013 and found a 25 metre gross gas column above a 75 metre gross oil column in karstified and dolomitized limestone. The well production tested approximately 4,300 bopd through a 44/64" choke and the preliminary evaluation of the gross recoverable oil and gas resources from the Gohta discovery is estimated at between 105 and 235 million barrels oil equivalent.
The planned total depth is 2,930 metres below mean sea level and the well will be drilled using the drilling rig Island Innovator. Drilling is expected to take approximately 65 days.