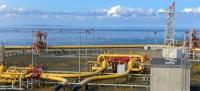 A contract for the Kalstø Robustness Project (KaRP) in south-west Norway has recently been awarded to Aibel by Statoil, acting on behalf of operator Gassco.
This assignment involves upgrading the gas pipeline landfall at Kalstø in order to ensure its safe and reliable operation in the future.
Studies have revealed aging of components and a growing need for maintenance at the facility, which lies on Karmøy island at the point where several gas pipelines come ashore.
Aibel's scope of work includes construction of a new control room as well as replacement of the existing control system and old instrumentation.
Along with the removal of the existing pig trap for Statpipe and installation of a new valve system, these upgrades will help to maintain safe and reliable operation up to 2050. The contract covers engineering, procurement, removal and installation. Worth some NOK 320 million, it will employ some 60 engineers and administrative staff and roughly 80 operatives from Aibel at peak. Work starts immediately and will continue until the beginning of 2017. - See more at: