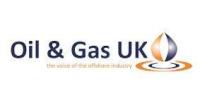 Oil & Gas UK's Economic Report published on 9 September 2015 reveals the impact of the challenging business environment on the offshore oil and gas industry and provides the first signs that the sector's efforts to restore international competitiveness are starting to take effect.
The annual report, published by the UK oil and gas industry's leading trade association, finds that the sector has been particularly challenged by the drop in commodity prices due to production decline and the sharply rising cost base, but that concerted action by the industry to improve efficiency across the sector is leading to an estimated 22 per cent - over £2 billion - reduction in the cost of operating existing assets by the end of 2016. Supported by the first annual production increase for 15 years, the unit cost of operating UK oil and gas assets will also improve.
Mike Tholen, Oil & Gas UK's economic director, detailed the improvements: 'Strong investment in asset integrity over the last four years, coupled with measures being taken to improve the efficiency of assets offshore, have resulted in better output from many existing fields and we expect the rate of decline in production from those fields to slow significantly over the next two years. Taken together with the start-up of the sizeable Golden Eagle field, the Government's provisional data show that production in the first half of 2015 was 3 per cent higher than the same period in 2014, an indication that over this year, we are likely to see annual production increase.'
The industry has been focused on bringing costs down and improving efficiency for the past year and a half and Oil & Gas UK last week launched its industry task force to step up the pace of change.
Mr Tholen continued: 'We are now seeing companies' commitment to improving cost and efficiency reflected in industry performance. We anticipate that by the end of 2016, companies will have reduced the cost of operating their existing assets by 22 per cent (over £2 billion). Whilst the improvement will be offset to some extent by £1.1 billion of operating expenditure relating to new fields brought onstream in the intervening period, these new developments are vital for the future of our industry, in terms of both oil and gas production as well as the commercial opportunities they bring for the supply chain.'
This more positive production outlook will help to reduce the average operating cost per boe for across all fields from an estimated £17.80 in 2014 to £17 this year and by a further £2-3/boe to around £15/boe by the end of 2016. The 15 per cent reduction from 2014 to 2016 almost reverses the last three years of increases.