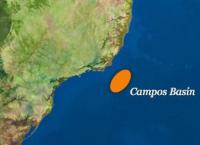 Petrobras and PPSA (Pré-Sal Petróleo S.A.) signed a Production Individualization Agreement (PIA) for the Tartaruga Mestiça field, in the southern part of the Campos Basin. This Agreement sets out the rules for joint production of oil and natural gas and the development of operations in the area, as well as the interest of each party. PPSA is representing the Brazilian Federal Government in the Agreement, in accordance with Law no. 12.351 /10, since the non-contracted shared area is inside the Pre-Salt Polygon.
Part of the shared Tartaruga Mestiça is located in the BM-C-36 concession area (operated by Petrobras, with a 100% interest) and part in the non-contracted area of the Pre-Salt Polygon. The field is approximately 125 km from the city of Macaé (RJ), at a water depth of 650 to 1,200 meters and will produce oil and gas from Albian carbonate reservoirs (post-salt).
The development of Tartaruga Mestiça will be combined with development of the Tartaruga Verde field (100% Petrobras) and the installation of a Production Unit of the FPSO-type (floating production, storage and offloading) is planned, as well as the drilling of production and injectors wells. The FPSO is scheduled to start commercial production from Tartaruga Verde and Tartaruga Mestiça from a well inside Tartaruga Verde in 2017, according to the 2014-2018 Business and Management Plan. Commercial production from Tartaruga Mestiça is scheduled to commence in the first half of 2018. The Agreement defines Petrobras as operator of the shared field, and also lays down mechanisms for redefining the interests of the parties, as and when new technical information is obtained.