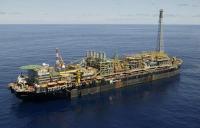 Petrobras has completed drilling wildcat well 1-BRSA-1205-RNS (1-RNS-158), located in deep-waters of the Potiguar Basin. The results confirm the discovery of intermediate oil (24º API), as previously announced to the market on December 17, 2013.
The well, informally referred to as Pitu, is located at a water depth of 1,731 meters, 55 km off the coast of the state of Rio Grande do Norte.
The well reached the total depth of 5,353 meters and detected a hydrocarbon column of 188 meters. A formation test was carried out, which confirmed the reservoir's satisfactory permeability and porosity.
Based on the results obtained, the consortium will proceed with the exploratory activities, with the aim of proposing a Discovery Evaluation Plan to Brazil's National Petroleum, Natural Gas and Biofuels Agency (ANP).