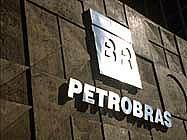 Petrobras informs that its Board of Directors, in a meeting held today, has approved with majority vote the election of Aldemir Bendine as CEO of Petrobras replacing the current CEO, Maria das Graças Silva Foster.
Maria das Graças Silva Foster is also leaving the Company's Board of Directors, which elected Aldemir Bendine as its new Director. This election, according to the provisions of the Brazilian legislation and Petrobras' by-law, is valid until the next General Shareholders Meeting.
Aldemir Bendine was CEO and member of the Board of Directors of Banco do Brasil. He has a bachelor degree in Business Administration from PUC-Rio, and a MBA degree in Finance and General Training for Senior Executives.
The Board of Directors also elected, with majority vote, Ivan de Souza Monteiro, as Chief Financial Officer and Chief Investor Relations Officer, in replacement to Almir Guilherme Barbassa. Ivan Monteiro was the Senior Vice President of Financial Management and Investor Relations of Banco do Brasil since June 2009, where he had already served as Commercial Officer, Senior Vice President of Finance, Capital Markets and Investor Relations, and also as Chairman of the Supervisory Board of BB AG. He has a bachelor degree in Electronic Engineering and Telecommunications from INATEL-MG and MBA degree in Finance and Management.