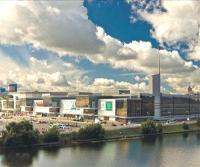 Petrobras' consolidated oil and gas production, in Brazil and abroad, reached 2 million 795 thousand barrels of oil equivalent per day (boed) in October, up 0.5% from September's production of 2 million 781 thousand boed.
Oil production in Brazil rose 0.4% in relation to September and reaches a new record
Petrobras' oil production in Brazil reached an average of 2 million 126 thousand barrels per day (bdp) in October, corresponding to 0.4% rise in September's production of 2 million 118 thousand bpd. This flow represents a historical new record, surpassing the previous record in 4.8 thousand bpd, reached in December 2010. October was the company's ninth consecutive month of oil production growth in the country.
Total oil production operated by Petrobras in Brazil, which includes the share operated by its partners, reached in October its fourth consecutive record of 2 million 268 thousand bpd - up 1.3% from September's production of 2 million and 239 thousand bpd.