Petrobras to increase production to keep up investments Peter Howard Wertheim Staff writer
Petrobras announced recently that the company plans to increase production by fifty percent in a bid to emerge from its current financial difficulties. The oil giant desperately needs funds to keep up with investment projections and to compensate for losses due to fuel imports.
By 2014, nine new production units will go onstream, leading to an increase of 1 million barrels of oil equivalent (boed) per day in Petrobras' installed capacity. The production will be increased gradually reaching a total of around 2.2 million boed in 2014, according to company estimates. Most of their developed sites are in the ultra-deep pre-salt layer of the Santos Basin.
"We will have a very significant growth next year. From 2011 to 2013, we had a natural decline (of production) and fewer (new) probes," Maria das Graças Foster, Petrobras' president, told O Globo in an interview to mark the company's 60th anniversary on October 3, 2013. It is hoped that the increase in production will help increase the company's cashflow.
Despite their production levels, fuel, still imported at a premium at the government's behest, is a worrying expense and even more so with the strengthening dollar. As profits fell to an eight-year low back in February, Petrobras shed assets in Africa, as part of a drastic cost-cutting plan.
With the state insisting that fuel prices are kept low to help combat inflation, profits have been increasingly hard to come by, a fact reflected in the company's under-performing share price. Minister of Mines and Energy Edison Lobão hasn't, however, ruled out the possibility of price increases, but remained vague, pushing responsibility to Finance Minister Guido Mantega.
"When he [Mantega] conceded the price adjustment to Petrobras at the beginning of the year, he said that a new price increase could be possible until the end of the year. But that was back then. He can do it or not," said Lobão.
President of Petrobras' Maria das Graças Foster hopes to engineer a turnaround in the company's fortunes.
The discrepancy between what Petrobras pays and what it can charge for the oil stands at 11 percent for gas and 23 percent for diesel, according to a study by the Brazilian Center for Infrastructure (CBIE). That alone accounted for losses of R$2.9 billion between January and June of this year. Allowed to sell at competitive, international market prices, the company would have earned an estimated R$10.2 billion.
The financial impact of that policy also directly impacts Petrobras' capacity to invest into new projects, and thus the development of Brazil's petroleum industry as a whole. With the expensive pre-salt expansion looming, the only option left was to try and significantly ramp up production. Brazil's largest company, founded in 1953 by then President Getúlio Vargas, turns sixty this week.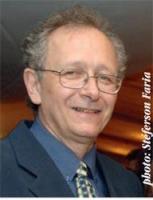 Petrobras is currently worth around R$240.9 billion on the São Paulo Stock Exchange (BOVESPA), almost fifty percent less than three years ago. In the long term, Petrobras is seeking self-sufficiency in oil production and refinery, currently projected for by 2020. The company plans to increase refining capacity from 2.1 million barrels per day (boed) up to 3.6 million boed. Exports could reach up to 2 million boed, making Brazil one of the largest oil exporters in the world.
Peter Howard Wertheim is an independent journalist based in Rio de Janeiro, Brazil. Contact: peterhw@frionline.com.br