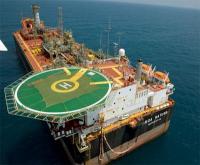 Premier Oil provides an update in relation to two previously announced asset sales which have now completed. The combined cash consideration of the two transactions is $147.5 million.
Premier has completed the sale of its non-operated interests in the producing Scott, Telford and Rochelle fields to MOL Group for a cash consideration of $130 million before interim period adjustments. MOL has assumed the liabilities for future abandonment costs.
Premier has also completed the sale of its 30 per cent stake in PL359, which contains the Luno II discovery, offshore Norway, to Lundin for $17.5 million plus working capital adjustments.