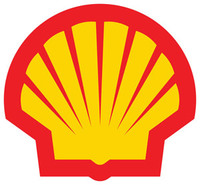 Royal Dutch Shell plc announced that its recommended combination with BG Group plc has received unconditional merger clearance from the Australian Competition and Consumer Commission. Together with the previously announced clearances in Brazil and EU, three of the five pre-conditions to the combination have now been satisfied. The two remaining pre-conditional clearances are from Australia's Foreign Investment Review Board and China's Ministry of Commerce.
Commenting on ACCC clearance Shell CEO, Ben van Beurden, said: 'The addition of BG's integrated gas assets in Australia to Shell's global portfolio is one of the main strategic drivers behind the recommended combination, making ACCC approval a major step forward for the deal.'
He added: 'The Shell BG combination is a sign of Shell's confidence in the Australian economy. It's also a springboard to change Shell into a simpler, more profitable and resilient company in a world where oil prices could remain low for some time.'
The filing process in China continues to progress well and the combination remains on track for completion in early 2016.