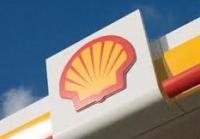 Royal Dutch Shell plc (Shell) announced the sale of a total of approximately 156.5 million shares in Woodside Petroleum Limited (Woodside) representing a total estimated value to Shell of around US$5.0 billion on an after tax basis.
The sale, which represents 19.0% of Woodside's issued share capital, is through an underwritten sell-down to equity market investors and a selective share buy-back by Woodside.
"Today's announcement is part of our drive to improve Shell's capital efficiency and to focus our Australia growth in directly owned assets", said Shell Chief Executive Officer Ben van Beurden. "It doesn't change our view of Australia as an important player on the global energy stage, or Shell's central role in the country's energy industry."
Shell Australia's Country Chair, Andrew Smith, added, "Woodside is an important strategic partner for us, through our investments in established projects such as the North West Shelf and growth opportunities such as Browse.