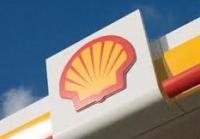 Shell has reached agreement with Couche-Tard for the sale of its marketing operations in Denmark, comprising retail, commercial fleet, commercial fuels, aviation and connected trading & supply products businesses. The businesses will be managed by Statoil Fuel and Retail A/S, a wholly-owned indirect subsidiary of Couche-Tard.
Shell's Upstream business in Denmark are not impacted by this agreement. Separately, Shell is seeking a buyer for its Fredericia refinery.
The sale is subject to regulatory approvals and is expected to complete in 2015. Details of the sale are commercially confidential.
The deal includes a Trademark License Agreement, under which the Shell brand will remain highly visible in Denmark through the Shell-branded retail network and in the fuels wholesaling sector. The euroShell card scheme will continue to be available to customers. Lubricants will continue to be delivered via a separate macro distributor agreement with Univar.