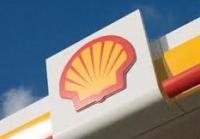 Shell announced an agreement to sell a 23% interest in the Parque das Conchas (BC-10) project offshore Brazil to Qatar Petroleum International for approximately US $1 billion, subject to closing .
The transaction is subject to approval by the National Petroleum and Gas Agency (ANP, Brazil's Oil and Gas regulator) and the Administrative Council for Economic Defense (CADE, Brazil's anti-trust authority).
Shell will continue to operate BC-10 with a 50% working interest and retains a significant upstream presence in Brazil. In addition to the recent entry into the Libra oil discovery, Shell is currently operating two floating, production, storage and offloading (FPSO) vessels in Brazil's offshore – the Espírito Santo at Parque das Conchas and the Fluminense at the Bijupirá/Salema fields.
Currently, BC-10 is producing approximately 50,000 boe/d. Since coming on-stream in 2009, BC-10 has produced more than 80 million barrels of oil equivalent (boe). Phase 2 of the project, to tie-in the Argonauta O-North field, came online on October 1st 2013, with an expected peak production of 35,000 boe per day. The final investment decision for Phase 3 of the BC-10 project was taken in July 2013 and once online is expected to reach a peak production of 28,000 boe.
Shell has also other interests in Brazil, particularly our Lubricants business and our joint venture Raízen, the leading sugar cane ethanol producer.