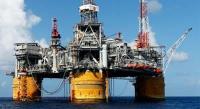 Production is now underway from the Cardamom development, the second major deep-water facility Shell has brought online in the U.S. Gulf of Mexico this year, following the start-up of Mars B in February.
Oil from the Cardamom subsea development (100% Shell) is piped through Shell's Auger platform. When at full production of 50,000 barrels of oil equivalent a day (boe/d), Auger's total production capacity will increase to 130,000 boe/d.
"Cardamom is a high-value addition to Shell's production at the Auger platform and is another example of our excellence in deep-water project delivery," said Marvin Odum, Shell Upstream Americas Director. "The work to extend the production life of our first deep-water tension-leg platform is impressive and involved advanced exploration and development technology. Our future opportunities in deep water mean that this will remain an important, high-return growth area for Shell."
Since its first production in 1994, the facility has received several upgrades to process additional production from new discoveries. Cardamom is Auger's seventh subsea development.
The Cardamom reservoir sits beneath thick layers of salt in rock more than four miles (6.4 kilometers) below the sea floor and went undetected by conventional seismic surveys. Shell used the latest advancements in seismic technology to discover Cardamom in 2010.
The Cardamom field is 225 miles (362 kilometres) south-west of New Orleans, Louisiana, in water more than 2,700 feet (820 metres) deep.