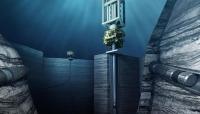 The future of oil and gas technology looks increasingly automated, digital and smarter according to a new Technology Outlook report published by DNV GL, the leading technical advisor to the oil and gas industry. The report peers into the systems and processes that oil and gas and other sectors will deploy by 2025, as business operates in an increasingly interconnected world.
According to the report, industry players should expect particular evolutions in subsea production system technology and more efficient drilling and well operations, while autonomous pipeline inspection is expected to increase on- and offshore.
The new report forecasts technology developments that support a world with an increasingly diverse energy mix over the next ten years, as global consumption increases by up to one fifth. Cost pressures on the oil and gas industry, the imperative to reduce CO2 emissions, new policy and regulatory measures and expected strong growth in natural gas production are additional factors that drive technology development in the sector between now and 2025.
The developing oil and gas technologies forecast to be in operation by 2025 include:
Fully automated drilling operations
Simpler and smarter completions
Smarter subsea tie-ins
Autonomous inspection of pipelines
Biodegradable polymers for enhanced oil recovery
Rigless plugging and abandonment
LNG as fuel for trucks and railways
Bjørn Søgård, Segment director for Subsea and Floaters, DNV GL – Oil & Gas, says that the subsea industry is an area with great potential for new technology development: "The cost crisis in the oil and gas industry has gone through two stages; first looking into obvious cost cuts through contract negotiations and headcounts, then secondly seeking collaborations to share the load on industry issues and drive standardisation. We are now about to enter a third stage characterised by a willingness to open up for radical new ideas that can reshape industry processes. We believe that in the longer horizon offshore production and processing systems are going down to the seabed as a cost effective and safe alternative for platforms and floaters."
Subsea systems have traditionally been quite simple from a control and monitoring perspective. This simplicity has enabled subsea systems to deliver reliable production from 5,000 wells around the globe. Currently, subsea system integrity and main flow parameters are monitored from remote control rooms 24/7 but according to the DNV GL report, by 2025 subsea solutions are expected to rely actively on monitoring and data analytics; "Digitalization will be a game changer, also for subsea, by 2025, helping the industry to achieve optimum flow conditions for stable production," continues Søgård.
Elisabeth Tørstad, CEO of DNV GL – Oil & Gas, says: "While the industry is understandably preoccupied with generating shorter-term value, we must also keep an eye on where longer-term value and permanent efficiency gains can be achieved. Innovation is not just about finding the breakthrough technologies, although that is important too, it is also about making things simpler and more efficient and ultimately helping the industry to safely cut costs. At DNV GL, we are continuing to invest 5% of our revenue in R&D because it enables us to provide long-term foresight for our customers."