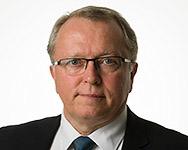 Statoil ASA has acquired 37,101, 561 shares in Lundin Petroleum AB (publ.), corresponding to 11.93 percent of the shares and votes, at a total purchase price of approximately SEK 4.6 billion.
The investment in Lundin Petroleum will increase Statoil's indirect exposure to core assets on the Norwegian Continental Shelf (NCS).
"We consider this a long term shareholding. The Norwegian Continental Shelf is the backbone of Statoil's business, and this transaction indirectly strengthens our total share of the value creation from core, high value assets on the NCS, " says Eldar Sætre, president and CEO of Statoil ASA.
Statoil is continuously looking to enhance value creation. In recent years Statoil has farmed down in certain mature assets on the NCS to realize value for new investments.
Through the acquisition of shares in Lundin Petroleum, Statoil increases its exposure to core field development projects and growth assets on NCS, including Johan Sverdrup and Edvard Grieg at attractive values. The investment underpins Statoil's long term interest and commitment to the future of the NCS.