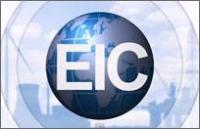 The Energy Industries Council (EIC) is bringing the 'Best of British' to the 2015 Offshore Technology Conference (OTC) by hosting the UK Pavilion, located at stands 2241-2641, together with UK Trade & Investment (UKTI), the UK government's international investment arm. Taking place on 4-7 May at NRG Park in Houston, OTC is where energy professionals meet to exchange ideas and opinions to advance scientific and technical knowledge for offshore resources and environmental matters.
OTC is the largest event in the world for the oil and gas industry, with attendance reaching 108,300 in 2014, the highest in the show's 46-year history. According to EICDataStream, the EIC's global projects tracking database that follows over 13,000 projects worldwide, there are currently 1,300 onshore and offshore oil and gas projects being tracked in the Americas at various stages of development. The UK Pavilion offers an unrivalled opportunity to discuss region-specific needs directly with senior decision-makers.
The UK Pavilion is one of the largest national pavilions at OTC, where 53 leading companies assemble with the aim of exporting highly innovative solutions and services to the global oil and gas industry. They will showcase a unique range of expertise and ground-breaking equipment honed over four decades of operation in the North Sea, encompassing drilling, flow assurance, safety management, geoscience and more. In this challenging environment, technology remains key to accessing reserves safely and cost-effectively while minimising negative environmental impact.
"We are delighted to celebrate another year at OTC in the energy capital of the world, to promote and showcase British know-how across the oil and gas supply chain," said Amanda Duhon, Regional Manager, North and Central America at the EIC.
She continued: "The UK Pavilion encompasses some of the best of UK expertise and North Sea experience. Although the industry is faced with some uncertainties such as low oil prices, the North and Central America market is one of the main regions of focus for the EIC members."