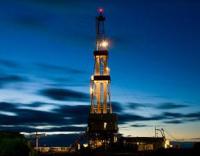 Weir Oil & Gas and the Rolls-Royce Power Systems company MTU have signed an agreement to develop power systems specifically engineered for hydraulic fracturing. Weir is the leading manufacturer of hydraulic fracturing pumps, and MTU is a market leader in heavy-duty industrial diesel engines.
The system will be used for hydraulic fracking operations during the well completion stage of shale oil and gas projects.
The agreement was announced today at the Offshore Technology Conference in Houston, Texas, with the fully integrated power system expected to be available to customers in mid-2015.
The agreement outlines the companies' plans to work together to address the market need for more reliable and continuous duty equipment. A team of engineers is concentrating on optimizing the interface of the three most critical components – the engine, transmission and fracturing pump – to truly work as one system. Further, the complete packaged power system will utilize smart controls that provide conditioned monitoring and optimized performance for the operator.
The Weir-MTU announcement builds on Weir's innovative SPM® pumping technology and the performance of the new MTU Frac Pack, which integrates the MTU Series 4000 T95 diesel engine and the ZF 8 TX transmission.
Steve Noon, Weir Oil & Gas Divisional Managing Director, said the new relationship will utilize the best technology and service capabilities in the market to provide a total integrated offering.
"Our teams are working to develop fully integrated purpose-built power systems for fracking," said Noon. "This innovative approach will introduce a complete package, with all components built specifically for fracking applications, integrated and optimized to work together, have longer run times and provide greater efficiencies for our customers. It is something the industry has asked for and we are determined to deliver".