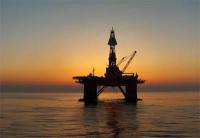 Wintershall is well on track in the North Sea: the largest internationally active German crude oil and natural gas producer announces the successful drilling of the Skarfjell South appraisal well on the Norwegian Continental Shelf. The company proved oil and gas in the upper and lower Intra-Heather sandstones of the Skarfjell structure with reservoir properties that exceed expectations.
The appraisal well consists of a main bore (35/9-10S) and a sidetrack (35/9-10A). Both were drilled from the rig Transocean Arctic. Skarfjell, Wintershall's own-operated discovery from April 2012, is situated in the northeastern North Sea approximately 15 kilometers southwest of the Gjøa platform and about 130 kilometers northwest of Bergen.
Development evaluation
Skarfjell South is the second appraisal well in the structure. The first appraisal in the northern part of Skarfjell proved an extension of the field to the north and suggested resources of between 60 million - 160 million boe (10 - 25 million Sm3). Skarfjell South has proven an extension of the structure to the south and reduced uncertainties in the reservoir quality distribution. The appraisal confirmed the oil volumes and additionally showed the presence of a gas cap. The current, preliminary resource estimate is between 120 - 230 million boe, comprising 10 - 23 million Sm3 of oil and condensate and 8 - 15 billion Sm3 of gas.