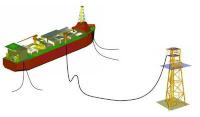 SPT Offshore has received the Letter of Intent (LOI) for the detailed design of the suction pile foundation, design supervision of the jacket and full transportation and installation (T&I) of the Ophir wellhead platform from Muhibbah Engineering (M) Bhd.
Muhibbah is the EPCIC contractor for this project, which is based on SPT Offshore's solution consisting of an tri-legged jacket with an integrated suction pile foundation.
Mark Riemers, MD of SPT Offshore, stated that he is very pleased with this contract: "This award proves that suction pile foundations for wellhead platforms are a very cost efficient solution and provides the option for re-use at other fields. Despite the downturn in the offshore oil and gas sector, SPT Offshore was able to secure this project.