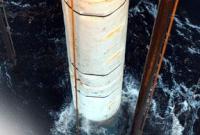 The partners in the Johan Castberg licence have decided to spend more time on making the final concept selection for the Johan Castberg project.
"The companies will continue efforts to mature the technical development solution, updating the resource basis and reducing cost leading up to the summer of 2015. The partners will also further assess the financial basis for an oil terminal at Veidnes," says Arne Sigve Nylund, Statoil executive vice president for Development and Production Norway.
The Johan Castberg project comprises the Statoil-operated discoveries Skrugard, made in 2011, and Havis, made in 2012. The discoveries were a breakthrough for the Barents Sea as a new oil province. The proven volumes in Johan Castberg are estimated to 400-600 million barrels of oil.