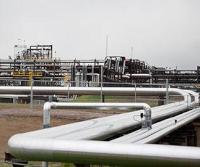 Statoil and the Thai exploration and production company PTTEP have signed an agreement to divide their respective interests in the Kai Kos Dehseh (KKD) oil sands project in Alberta, Canada.
Following the transaction, Statoil will continue as operator and 100% owner for the Leismer and Corner development projects. PTTEP will own 100% of the Thornbury, Hangingstone and South Leismer areas.
As part of the transaction, Statoil will make a balancing payment of USD 200 million to PTTEP, in addition to a working capital adjustment from effective date of 1 January 2013. The completion of the transaction is subject to customary regulatory approvals in Canada and is expected to close by the third quarter of 2014.
"Both companies agreed the best way to maximize value of the KKD leases is to divide ownership. This allows each company to develop the assets at their own pace," says Statoil Canada Ltd. president Ståle Tungesvik.