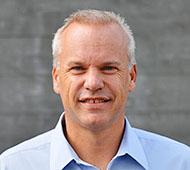 Anders Opedal is appointed executive vice president and takes on a new position as chief operating officer (COO) in the Corporate executive committee (CEC) on 1 April.
Opedal will be responsible the corporate improvement programmes and for driving operational efficiency across Statoils business areas.
"I am pleased to announce that Anders assumes this new position in the CEC. He will be a driving force in our effort to further improve the safety and efficiency of our operations. I really look forward to his contribution to develop a highly profitable, competitive and resilient Statoil," says president and CEO Eldar Sætre.
Anders Opedal comes from the position as senior vice president of projects in Statoil's Technology, Projects and Drilling business area, where since 2010 he has been responsible for Statoil's approximately NOK 300 billion project portfolio. Previously he has held a range of positions in drilling and well, procurement and projects. Anders Opedal joined Statoil in 1997 as a petroleum engineer in the Statfjord operations.