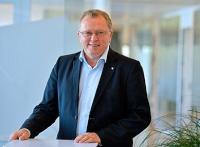 Statoil's board of directors has appointed Eldar Sætre as new president and CEO.
Sætre has been acting as president and CEO since October, and assumes the role with immediate effect. He has 35 years of experience from Statoil and the oil and gas industry.
"Eldar Sætre was our first choice. The industry and company are facing demanding challenges. Eldar stands out with his long experience and ability to create change. Those are qualities we need in times like these. I am extra pleased that we were able to recruit the next CEO from within Statoil," says Statoil board chair Svein Rennemo.
Sætre has extensive operational and financial experience from Statoil. He has been a member of the corporate executive committee since 2003. He started as chief financial officer, and later became executive vice president for the Marketing, Processing and Renewable Energy (MPR) business area.